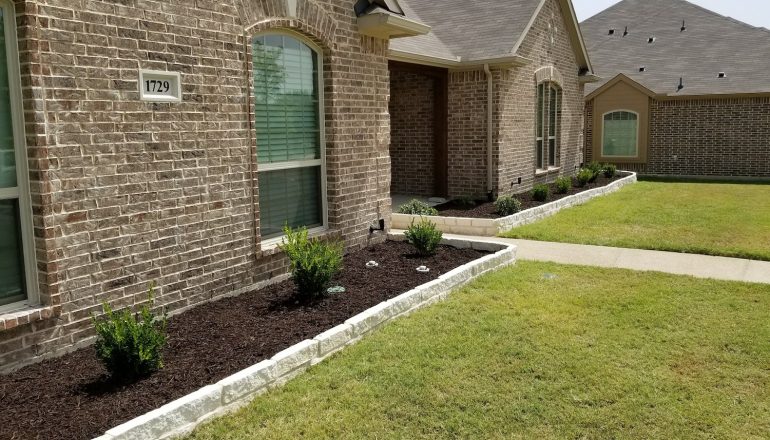 MULCH INSTALL
Transform your landscape into a breathtaking outdoor living space with NuEdge Lawns' mulch installation services. Our team of experts will help you take advantage of the numerous benefits of mulch, including retaining moisture and suppressing weed growth. Our mulch installation services are designed to protect your soil and enhance the overall look of your property. With the use of high-quality mulch materials and proper installation techniques, you can be sure that your landscape will be protected and looking its best.
Not only do we offer traditional mulch installation services, but we also provide custom mulch blends to meet the specific needs of your landscape. Our experts will assess the unique needs of your property and create a customized mulch installation plan that will provide maximum protection while elevating the appearance of your outdoor living space. Choose from a variety of mulch materials, including hardwood, cedar, and colored mulch, to suit your personal style and taste.
At NuEdge Lawns, we are committed to delivering top-notch mulch installation services that will make you proud of your landscape. We believe that a well-manicured landscape is essential, and that's why our team of experts works hard to ensure that every property we treat is left looking its best. Don't settle for a subpar mulch installation service. Choose NuEdge Lawns and enjoy a beautiful, thriving landscape all year round.