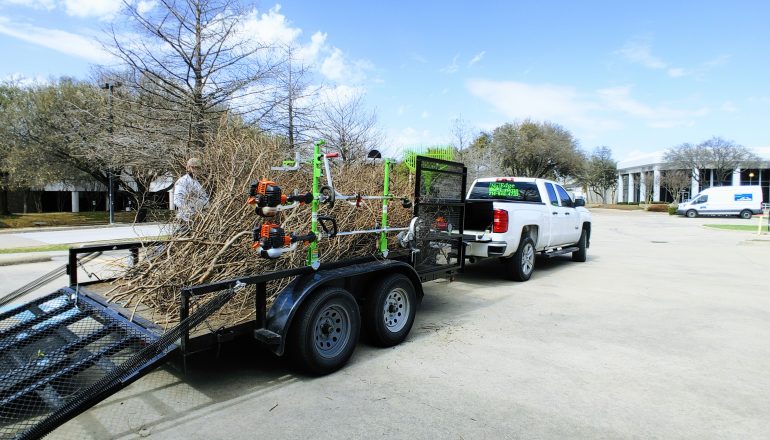 SPRING CLEAN UP
Spring has arrived, and it's time to breathe new life into your lawn and garden! At NuEdge Lawns, we offer a comprehensive spring clean up service that will help you get your property looking its best after the long winter months. Our expert team is here to help you transition your lawn and garden from winter to spring with ease and style.
Our spring clean up services are designed to be thorough and efficient. We'll remove all the leaves, sticks, and other debris that have accumulated over the winter, leaving your lawn and garden looking neat and tidy. We'll also clear away any dead growth from the previous season, such as fallen branches and shrubs, so you won't have to worry about any unsightly messes. Our team takes pride in their work, and you can rest assured that your property will look its best.
But that's not all! Our spring clean up services also include a comprehensive inspection of your lawn and garden beds. Our experts will assess the condition of your lawn and garden beds and identify any areas that need attention, such as weed control or fertilization. With our expert knowledge and attention to detail, we'll help get your lawn and garden ready for the spring season and ensure that it will look its best all year round.
At NuEdge Lawns, we are committed to providing the highest quality spring clean up services to our customers. Our team of experts is dedicated to helping you get the beautiful outdoor living space you deserve. So why wait? Contact us today to experience the difference and enjoy a beautifully manicured lawn and garden this spring!